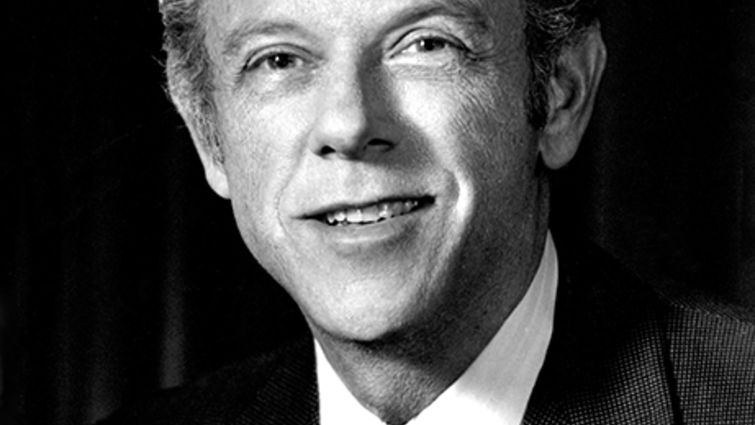 Marlowe Schaffner, MD, former vice president of medical affairs at Loma Linda University and medical missionary to Africa, passed away March 1, 2017, in Loma Linda, California. He was 95.
A spokesman for the San Bernardino County Coroner said he died of natural causes.
Described by former Loma Linda University Medical Center President John D. Ruffcorn as both "very personable, a very good and loyal friend" and "a very astute administrator who didn't mince words when he put forth his position," Schaffner served Kettering Medical Center in Kettering, Ohio, as president from 1969 to 1979 before moving to Loma Linda University Medical Center later that year. He served as vice president at Loma Linda until his retirement in 1983.
Following his post as vice president, Schaffner worked as an emergency room physician at Loma Linda University Medical Center and later at Menifee Valley Medical Center and Hemet Valley Medical Center, a position he still held at the time of his death.
Born Feb. 10, 1922, in Salem, Oregon, Schaffner attended the College of Medical Evangelists, as Loma Linda University School of Medicine was known in those days, graduating as a member of the class of 1946. While in medical school, he concurrently served for two years as a member of the United States Army.
Following an internship at White Memorial Hospital in Los Angeles, he finished his military service with another two year-stint as a physician assigned to the Veteran's hospital in Walla Walla, Washington. He then entered private practice in Cottage Grove, Oregon.
In 1953, Schaffner and his family moved to Africa at the request of the Seventh-day Adventist Church to serve as medical director of Songa Mission Hospital in Zaire for seven years. However, national upheaval forced the Schaffners to flee the area in July 1960. Schaffner worked for several months at Malamulo Hospital in Malawi while waiting for the tumult in Zaire, then known as the Belgian Congo, to subside. The following year, he flew back to Songa — leaving his family behind as the conflict was still raging — in an attempt to re-establish medical work there. But when the fighting showed no signs of abating, he finally rejoined his family in December of that year in the southern city of Elisabethville, known today as Lubumbashi.
In a May 17, 2007, article in Loma Linda City News, writer Don Roth reported that the Schaffners were present during several rebellions. "Everyday life at times was perilous," he wrote. "Twice his family escaped rebels who were on the loose. Another time, he and other missionaries met in a building that stood between rebels and United Nations troops." The Congo Crisis ended when Colonel Joseph Mobutu of the Congolese National Army orchestrated a coup and took control of the government in November 1965. Schaffner was eventually appointed medical secretary for the Trans-Africa Division of the church, an entity located in Zimbabwe that was later renamed.
During the 16 years he and his family served in Africa, Schaffner performed an average of 700 operations per year ranging from routine procedures like setting broken bones and correcting hernias to very complex eye surgeries. Roth reported that Schaffner later contrasted that with "specialty surgeons in the United States who do an average of 300-400 procedures a year."
Schaffner was no less busy during retirement. Roth reported that after he worked for 35 years as an emergency physician, the American College of Emergency Room Physicians recognized Schaffner as "the longest continuously practicing, board-certified Emergency Department physician in the entire United States."
In his personal life, Schaffner enjoyed traveling to Europe and Asia and serving in leadership roles for a number of organizations, including the Seventh-day Adventist Hospital Association, the Alumni Association of the School of Medicine of Loma Linda University, the Canyon Lake Fine Arts Guild, and the Canyon Lake Property Owners Association.
He is survived by wife Mavis, children Ronald Schaffner, Richard Schaffner, Gregory Davis, Rita Corbett, Roberta Schaffner, and Kimberly Davis, 15 grandchildren and 16 great-grandchildren.
A memorial service is scheduled for Saturday, April 1, at 2 p.m. in the sanctuary of Loma Linda University Church, 11125 Campus Street, in Loma Linda.