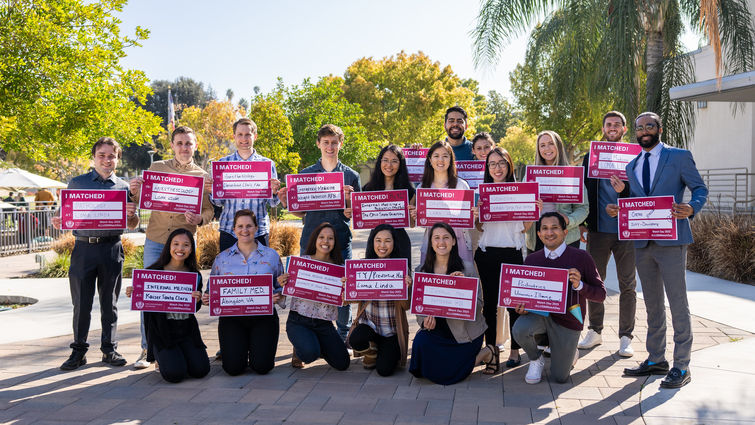 Loma Linda University School of Medicine fourth-year medical students learned where they will start their residency training after graduation as part of Match Day, held annually on the third Friday in March.
As part of the National Resident Matching Program, fourth-year medical students nationwide simultaneously opened their envelopes at 9 a.m. PT to find out their future specialties and residency training locations for the next three to seven years.
Students from Loma Linda University School of Medicine's class of 2023 will start their residencies at numerous programs across the nation, including Kettering Health, Vanderbilt University, Massachusetts General Hospital, University of San Francisco, UC San Diego, Mayo Clinic, Ohio State Wexner Medical Center, and University of Washington to name a few.  
The future physicians competed for a residency program with nearly 43,000 other students across the country. 
Kevin Codorniz, MD ('05), associate dean of clinical education, addressed students and their families, sharing that 62% of Loma Linda University medical students will remain in California and another 36% will work as a resident at Loma Linda University Health.  
 
To see full coverage of Match Day 2023, click here.