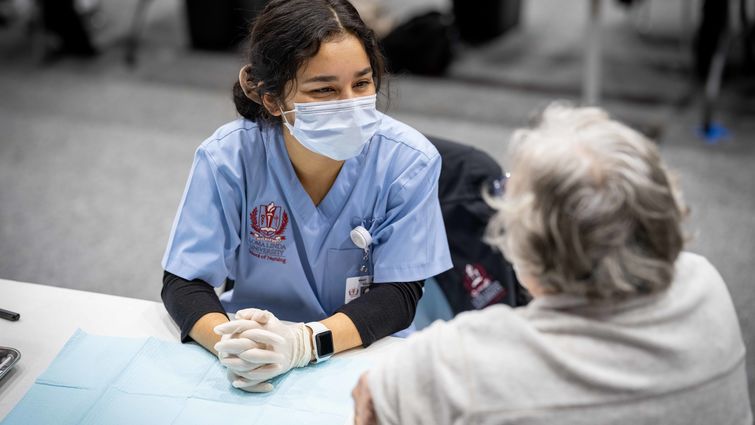 Loma Linda University recently received over $4.8 million in grant funding from the California Department of Education. About half of the funds will support student financial aid, and the remaining half will support institutional needs.
More than $159 million in American Rescue Plan emergency funding for colleges, universities, and students in California was recently approved by Congress. The funding will allow these institutions to offset losses from the COVID-19 crisis and continue providing high-quality education while ensuring student safety.
Ronald Carter, PhD, Loma Linda University Provost, says the American Rescue Plan funds will provide timely financial assistance to students who have the greatest needs.
"The COVID-19 pandemic was a challenging time for all of higher education," says Carter. "These resources will greatly enhance our ability to support students as they continue striving toward their educational and professional goals."
At least half of the funding each institution receives will be distributed in the form of emergency financial assistance grants to students who are facing hunger, homelessness, and other hardship. 
Rep. Pete Aguilar voted to pass the American Rescue Plan, President Biden's COVID-19 relief package that provides $36 billion for nearly 3,500 colleges and universities nationwide.
"Passing the American Rescue Plan was all about giving communities like ours resources to overcome this crisis and come out the other side stronger," said Aguilar. "The Inland Empire's colleges and universities allow our young people the opportunity to gain a top-notch education right here in our region. These institutions are cornerstones of our community that create jobs and spur the progress that helps drive our local economy, and I'll continue to support them."
This is Loma Linda University's third round of funding from the Department of Education related to COVID-19 relief to institutions of higher education. 
Information about student support programs is available online.