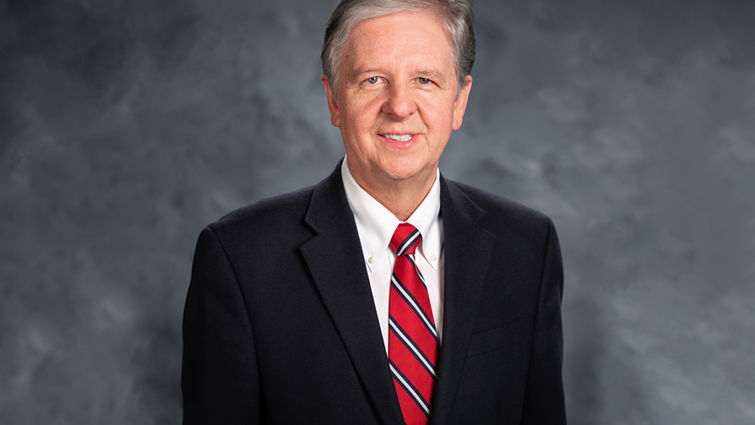 Loma Linda University Health's Board of Trustees has named Leo Ranzolin, Jr, Th.D., to serve as dean of the School of Religion, effective January 1, 2020. Ranzolin previously was the School of Religion's associate dean since 2015, and he has held the post of interim dean of the school since July 1.
He succeeds Jan Paulien, who served as the School's dean since its founding in 2007. Paulien relinquished the dean post in June of 2019 to return to teaching and directing the Center for Understanding World Religions.
The School of Religion serves students in all eight of Loma Linda University's health professional schools, focusing on the teaching and healing ministry of Jesus Christ, says Ranzolin.
"Our role is to train these future health care practitioners how to integrate Seventh-day Adventist faith, health and science as they address the challenges awaiting them in today's complex world," Ranzolin said. "We have been entrusted with the mission of articulating the story of God's gracious plan to redeem a lost and broken world in a Seventh-day Adventist health science university setting."
Ranzolin holds a Doctor of Theology degree from Boston University in 2001, where he specialized in Biblical Studies. He also holds a Master of Theology degree from Duke University, a Master of Divinity from Andrews University, and bachelor of science degree in management from what is now Washington Adventist University. Prior to joining the Loma Linda University School of Religion faculty, Ranzolin was a professor of Biblical Studies at Pacific Union College from 1998 to 2014.
Ron Carter, PhD, university provost, says that along with Ranzolin's strong commitment to Loma Linda University Health's mission and values, Ranzolin assumes the dean's post with an understanding of the complex nature of the university and of the school.
"The School of Religion dean must lead the spiritual growth of our campus. The position requires leadership, patience and vision," Carter said. "The school's faculty and the courses they provide are core to the identity of our institution. Dean Ranzolin's integrity, love for Jesus and the Gospel and his desire to find solutions to difficult situations will bless him as a leader, as well as this University."