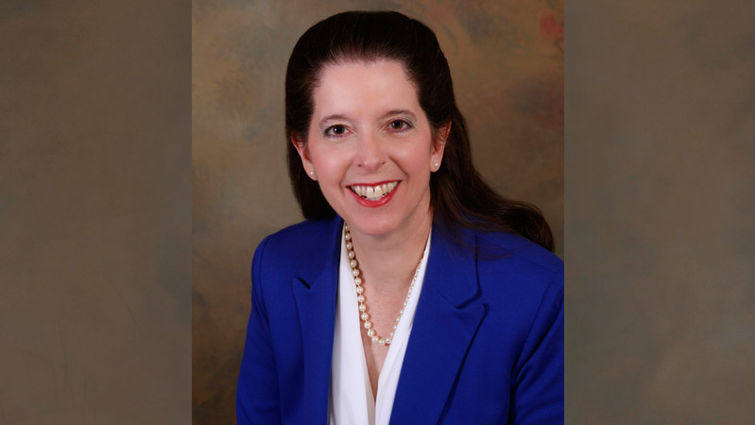 Many medical heroes work at Loma Linda University Health.
One was just given this special designation by a significant professional association. Favorite physician and School of Medicine faculty member Lauren Simon, MD, MPH, was named the California Academy of Family Physicians 2016 Hero of Family Medicine.
Simon, an associate professor in the department of family medicine, earned this distinction out of all 9,000 statewide members of the California Academy of Family Physicians.
Academy President Jay Lee, MD, MPH, says that "Dr. Simon is a stellar and steadfast advocate for patients, colleagues and the family medicine specialty."
In addition to teaching medical students, Simon sees patients, directs family medicine residents and is a leader in the discipline of sports medicine at Loma Linda University Health. She is also an alumna of Loma Linda University School of Public Health.
The award was a complete surprise to Simon.
She says, "The importance of the family medicine profession to our community fuels my passion, and it's a natural fit with the Loma Linda University Health calling to provide whole person care throughout the age spectrum.
"I have a strong desire to promote the future family medicine workforce through engaging students' and residents' interest in becoming involved, compassionate family physicians," she adds.
"I'm honored by this recognition from the California Academy of Family Physicians."
Lee, the academy president, says, "Her efforts to grow and strengthen the family physician community through education, advocacy and leadership make her a true family medicine champion.
"In addition to being a superb family physician, Dr. Simon is an inspiring leader and excellent teacher."
She is a past-president of the academy's Riverside-San Bernardino County Chapter and currently serves as a member of its statewide board of directors representing family physicians in District V, while also participating in legislative advocacy both in the Inland Empire and in Sacramento.
In 2014, Simon was named Educator of the Year by the California Academy of Family Physicians, receiving the Barbara Harris Award for Educational Excellence.