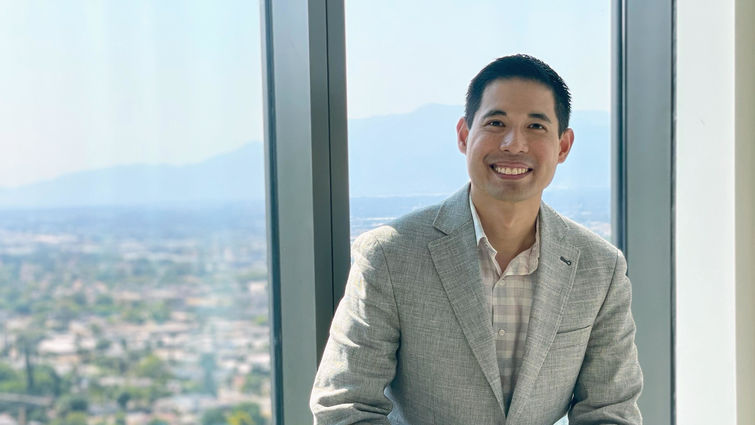 Loma Linda University School of Medicine has selected Laren Tan, MD, as chair of the Department of Medicine.
Tan, who joined the School of Medicine faculty in 2015, is an associate professor of medicine, and currently serves as assistant dean for continuing medical education.
"Dr. Tan's enthusiasm, passion and leadership will continue to grow the Department of Medicine to high achievements in clinical care, medical education, and research excellence," said Tamara Thomas, MD, dean of Loma Linda University of School of Medicine. "This is a critical time in medicine as California faces numerous challenges, and we look forward to working with him on strategies to educate, recruit and train doctors to serve our communities."
Tan also serves in numerous leadership roles including director of Loma Linda University Comprehensive Program for Obstructive Airway Diseases, associate director for LLUH Advance Lung Disease Center, associate chief for innovation and growth, and medical director of creative innovation communication and branding for Loma Linda University Faculty Medical Group.
Tan has been the principal investigator and author of multiple articles in scientific journals and has presented at sessions of the American College of Chest Physicians, American Thoracic Society, California Thoracic Society, American Academy of Allergy, Asthma & Immunology and the American Lung Association.
He earned his Bachelor of Science in Cytology at Loma Linda University School of Allied Health in 2003 and his Doctor of Medicine at Loma Linda University in 2009. He completed his residency in Internal Medicine at Loma Linda University Medical Center and a fellowship in Pulmonary and Critical Care at the University of California at Davis. He completed his MBA in healthcare management with an additional dual emphasis in strategic leadership and innovation from the Tom and Vi Zapara School of Business at La Sierra University.
Tan is board certified in pulmonary medicine, critical care medicine and internal medicine of the American Board of Internal Medicine.
Tan will replace Douglas Hegstad, MD, who served as the chair of the department since 2009.  
The position will go to the board in August 2022.