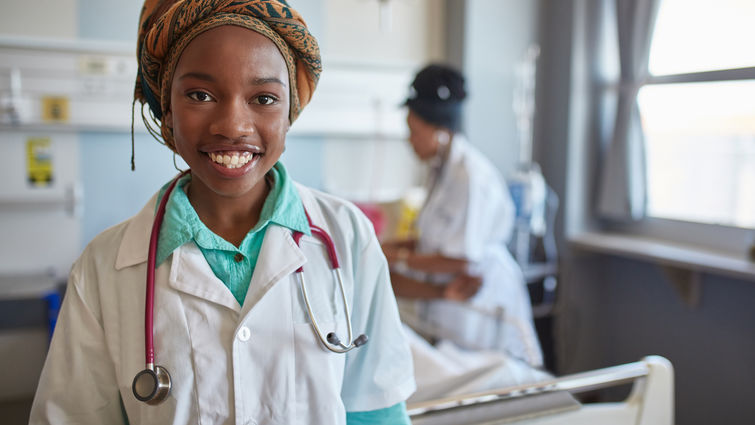 Loma Linda University School of Nursing (LLUSN) offers an off-campus master's degree program in nursing education to prepare practicing nurses for leadership roles within the Seventh-day Adventist education and healthcare systems around the world.
The off-campus master's degree program was created in 2005 in response to the global need for Seventh-day Adventist nurse educators to obtain a graduate degree without issues of required course work on Saturdays — which Seventh-day Adventists hold as the biblical Sabbath — and to remain in country after completing graduate education.
The co-coordinators of the global off-campus master's degree program in nursing education are Anne Berit Petersen, PhD, MPH, CNS, RN, director of Global Nursing, and Dolores Wright, PhD, RN. Petersen believes this concentration prepares nurses for the pivotal role of educating future nurses in classroom and practice settings.
"Nurse educators are crucial in providing quality educational experiences that equip nursing students with the competencies they need to join the healthcare workforce," says Petersen. "Currently, many of the institutions within our network are facing external pressure from their respective Ministries of Health to have graduate prepared faculty at both the master's and PhD level, making this program one of the most substantive ways the LLUSN can support our international sister institutions." 
The curriculum draws from the practice of nursing, management and related fields, and includes administrative, research and clinical components. It provides learning in an environment that fosters autonomy, flexibility and creative scholarship.
With prior cohorts, the students and faculty met once per year for a face-to-face, month-long intensive session at Asia-Pacific International University (AIU), a Seventh-day Adventist institution in Muak Lek, Saraburi, Thailand. Primarily didactic material is presented during the one-month intensive sessions. The students would then complete the coursework throughout the year online. The program includes four in-person month sessions and takes three and half years to complete. 
July saw the fifth cohort of 47 nurses accepted into the global off-campus master's degree program in nursing education — the largest to date, with approximately 30% more students than previous cohorts. Due to the COVID-19 pandemic, the program was launched completely online. Students commit to serve at their sponsoring institution for a minimum of three years following graduation. Petersen says students cannot self-sponsor — a flat fee covers tuition, travel, books and accommodations — the program is heavily subsidized by LLUSN and private donor funds. 
"We enrolled a diverse student base from three continents — female and male, ages 24 to 51+, representing 10 different nursing schools and 12 hospitals," Petersen says. "Our program will prepare practicing nurses at our sister institutions to teach, mentor and lead, advancing healthcare delivery in their home country."
In 2020, Loma Linda University School of Nursing partnered with 23 Seventh-day Adventist institutions from 14 countries. Each student was nominated to the program by their home institution, many of which are international partner sites of Adventist Health International and the Loma Linda University Health Global Health Institute.
The Seventh-day Adventist Church operates 175 hospitals and 450 clinics worldwide. Petersen says to date there have been 101 off-campus graduates from 11 of the Seventh-day Adventist Church's world Divisions.
Petersen says cultural diversity enriches classroom discussions, social interactions and student-faculty conversations. "The program continues to be a life-changing experience for all involved and has proven to help meet the global need for qualified nursing faculty," she says.
To learn more about our nursing programs, visit the School of Nursing website. To see our other global healthcare initiatives, please visit the Global Health Institute website.