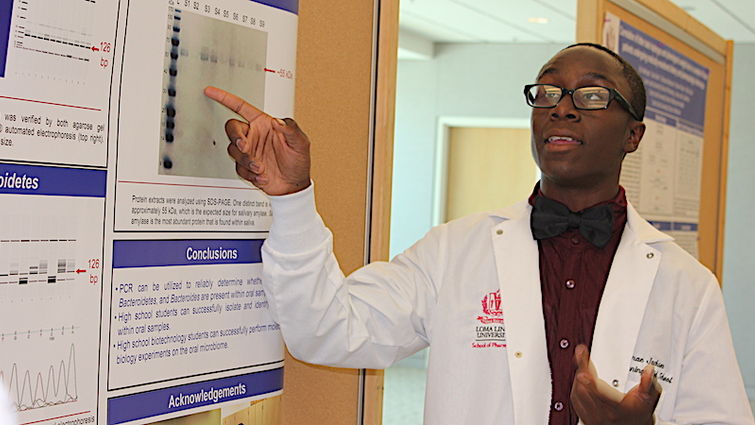 Upon graduating high school, most young adults have one of two choices to make — go to college or get a job (if they don't already have one). The latter usually entails a job in retail, the food industry or some other minimum wage-paying environment.
However, a handful of students at Indian Springs High School are getting a leg up whether they pursue their secondary education or enter the labor pool.
A Title I school in San Bernardino — meaning at least 40 percent of the students in the school are from a low income family — Indian Springs offers a biotechnology course to juniors and seniors interested in health science. Taught by John Arient, the course is an integrated class with Loma Linda University School of Pharmacy and gives students hands-on experience in the lab setting at the college level.
According to Arient, the students are working with experimentation, lab procedures and skills typically taught in the third year of college. "The goal is to give these kids knowledge of biotechnology beyond the textbook so they learn how science really works," he said.
The 13 students enrolled in the course this year — two juniors and 11 seniors — spent a good portion of their time at the School of Pharmacy but did all of their research in the lab located at their high school.
Their research project, Exploring the Oral Microbiome, studied different types of bacteria found in the mouth.
Sara Solak, principal lab assistant at the School of Pharmacy, said the students obtain a college level skillset in the program. "They graduate high school with proficiency in staple lab skills like extracting DNA, that will enable them to get a job in a lab setting making up to $17 an hour."
Still, most of these kids have plans for college and careers in science or health care.
Moises Silva, 18, a senior and Indian Springs is headed to Cal State San Bernardino in the fall. "Completing the lab work and research makes me feel proud, and confident," he said.
Another senior, Letty Fernandez, 18, plans to study molecular biology at Cal State Fullerton in the fall, with an end goal of going into forensics. "It's amazing being able to do what a junior in college is doing," she said. "It puts us ahead of the game."
The School of Pharmacy started working with Indian Springs High School in 2014 as part of an after school program, but it has grown into a curriculum course.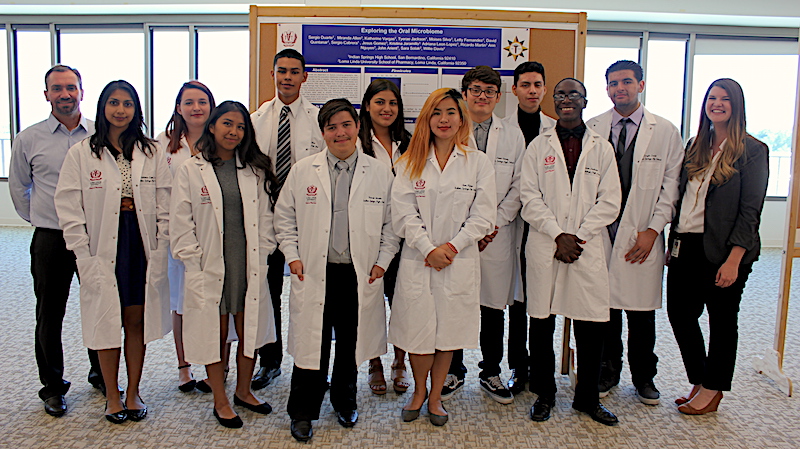 Eleven of the 13 students enrolled in the biotechnology course attended the School of Pharmacy's annual research day on Thursday, May 25, and took turns presenting their findings to pharmacy students, residents, faculty and guests.
According to Willie Davis, PhD, chair and associate professor for the department of pharmaceutical and administrative sciences at LLU School of Pharmacy, the Indian Springs project was one of 32 posters presented at the annual event.
The research activities include basic science research, research in administrative and outcomes sciences, research in missions and outreach, as well as research in the science of teaching and learning," he said. "We have maintained a steady record of publications, presentations and grant submissions over the past several years and we welcome the involvement of students in our research."