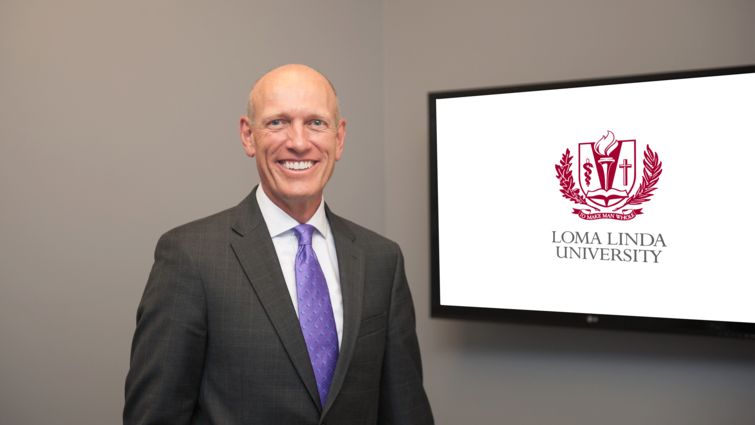 Loma Linda University officials have selected an Ohio-based healthcare mission leader to serve as the university's newly revised role of vice president for student experience.
Karl Haffner, PhD, mission strategist for the Kettering Health Network and a member of the organization's board, will transition into his new role over the next few months. The position oversees recruiting and student activities on campus for the university's eight professional schools.
"We are delighted to welcome Dr. Karl Haffner as our Vice President for Student Experience," said Richard H. Hart, MD, DrPH, president of Loma Linda University Health. "His proven relations with students for many years will serve our campus well. As a senior officer for the university, Karl will make a major impact on Loma Linda University."
Haffner, a featured speaker worldwide at corporate events, healthcare conferences and graduations, is an experienced leadership expert who has served at Kettering since 2007. He also serves as senior pastor of the Kettering Seventh-day Adventist Church and has previously served in senior pastor roles in Washington state, including senior pastor of Walla Walla University Church from 1997 to 2007. He has authored 13 books and more than 1,000 articles for various denominational publications.
Haffner holds a doctorate from the School of Education at Andrews University, an MBA from Pacific Lutheran University, a Master of Divinity from Andrews University, and bachelor's degrees in business and theology from Walla Walla University.
"I'm energized by the opportunity to serve students at Loma Linda University and to make their experience coming here and through here one that is exceptional," Haffner said. "We want to set the standard for the academic, spiritual, social and emotional support we offer our students and future professionals."