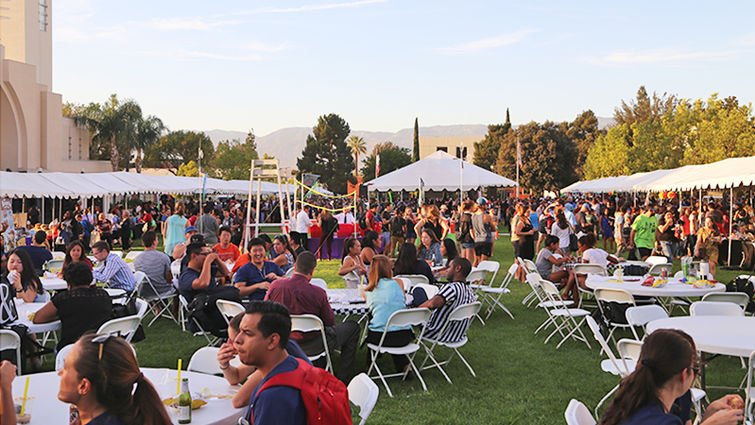 Free food, prize giveaways, and catching up with friends old and new are not bad ways to begin a new academic year. The welcome back bash on the first day of fall quarter, Sept. 26, gave students the chance to do just that.
The campus mall hummed with the buzz of chatting, game playing and giveaway winners being announced over loudspeakers.
Campus organizations, area businesses and local churches hosted prominently featured booths sharing ways students can enhance their lives and give back.
"The atmosphere was electric," says Keturah Reed, who volunteered at the booth for her church, Azure Hills Seventh-day Adventist Church in nearby Grand Terrace. "I was blown away by the number of students and staff who attended, and there were so many wonderful booths for students to learn about the opportunities and resources available to them."
She adds, "I loved getting to know the students who came to our booth."