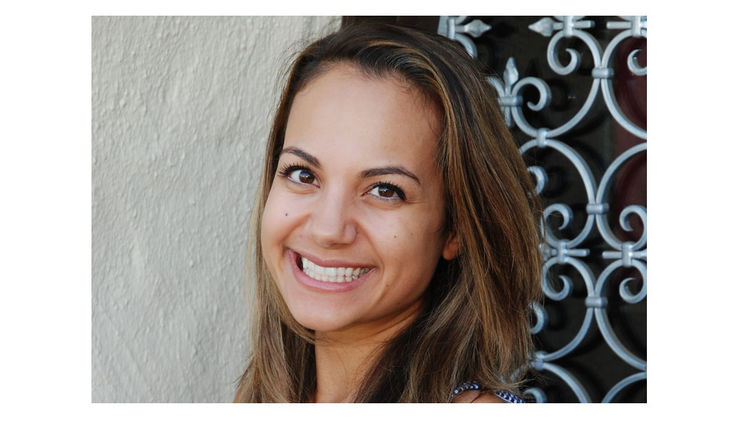 Aurianna Anobile is this year's Loma Linda University President's Award recipient for the School of Allied Health Professions. She received the award at the school's commencement ceremony on June 11.
While at Loma Linda University, Anobile earned a MS degree in Speech Pathology and Audiology, maintaining an overall GPA of 3.97. She has also learned American Sign Language, as well as conversational Italian and Spanish.
Loma Linda University honors one student from each school every year with the President's Award, signifying high scholastic achievement and service in the student community, within the framework of Christian commitment.
Anobile participated in a faculty-led research project that studies the effects of spirituality on the brain — a study exploring the possible impact of mindfulness and spiritual activities on student stress and student learning.
She has been an active participant in Community Academic Partners in Service. There she helped mentor and inspire high school students to attend college. After last October's "My Campus" high school student visit, Anobile told Danielle Johnson for a student blog post that volunteering was a great experience and helps "you remember why you do what you do" in health professions.
She participated in the university's Thankful for You Ministry, an outreach program at Campus Hill Seventh-day Adventist Church ministering to low-income Hispanic families with special needs children. She served on the Campus Ministries prayer team to nurture her spiritual health and that of fellow students and university faculty.
Among her other activities, Anobile was an assistant international guest coordinator at the Center for Youth Evangelism at Andrews University. She also worked at Camp Yavapines, a youth camp and retreat center nestled in the Ponderosa pines next to Prescott National Forest. 
Prior to entering Loma Linda University in 2015, Anobile studied at Southern Adventist University. She transferred to Andrews University and graduated summa cum laude there with a bachelor's degree in speech-language pathology and audiology.
Anobile is a member of a spiritual family with deep roots at Loma Linda University. Her father Tony Anobile earned a master's degree in religion from the university. After serving as a pastor and then president of the Arizona Conference, he became vice president of the Seventh-day Adventist Church's Pacific Union Conference.
Her mother Lisa (Bramlett) Anobile is a teacher who earned an MA in special education from Loma Linda University. Her brother Tony Anobile is a pastor in Texas, and her other brother Andrew is the Assistant Chaplain at Southern Adventist University.