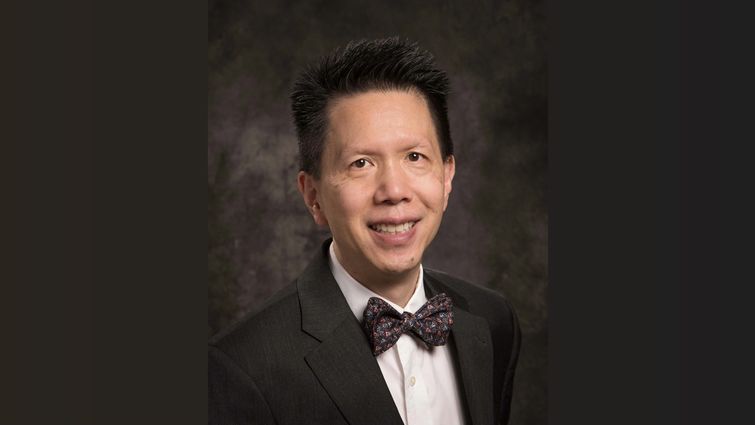 Loma Linda University School of Medicine has appointed Francis Chan, MD, FAAP, FACP, as chair of the Department of Pediatrics. 
Chan, who joined the School of Medicine faculty in 2005, currently serves as an associate professor of medicine and pediatrics, and previously served as vice chair for the Department of Pediatrics.
"Dr. Chan continues the long-standing legacy of pediatric care at Loma Linda University Health," said Tamara Thomas, MD, dean of Loma Linda University School of Medicine. "We are excited to see Dr. Chan's leadership and care for children to continue to advance the department's service to the community." 
His main patient care responsibilities have included SACHS-Norton, several Loma Linda University Health Care clinics, and Loma Linda University Children's Hospital. In addition, he served as chief compliance officer for the Loma Linda University Faculty Medical Group and was awarded the Loma Linda University Health Physician Recognition Award for Leadership in 2019.
Chan has been involved in clinical informatics serving as one of the associate medical directors for Clinical Informatics and, more recently, as the interim chief medical information officer for Loma Linda University Health. 
Chan served as the combined Internal Medicine-Pediatrics residency program director and successfully went through the new program accreditation process with the Accreditation Council for Graduate Medical Education. He has served as the chair for the School of Medicine's Academic Review Committee. Recently, he created and currently serves as a preceptor for a resident Clinical Informatics rotation and as a co-clerkship director for a medical student elective in Clinical Informatics and Telemedicine. He continues to support residency education as a member of the Graduate Medical Education Committee. 
For the American Academy of Pediatrics, he is also a member of the Executive Committees for the Council on Clinical Information Technology (COCIT) and the Section on Advances in Therapeutics and Technology (SOATT) by serving as a liaison between the two groups. In addition, he is a member of Epic Systems' Pediatric Primary Care Steering Board and helped organize the Physician Advisory Council's Mentoring program.
Chan is a diplomate of the American Board of Internal Medicine, the American Board of Pediatrics, and the American Board of Preventive Medicine in Clinical Informatics. He is a Fellow of the American College of Physicians and the American Academy of Pediatrics. 
A native of Loma Linda, Chan graduated from Loma Linda University School of Medicine in 1994 after receiving his Bachelor of Business Administration from La Sierra University in 1990. He completed a combined residency in Internal Medicine and Pediatrics at the Loma Linda University Medical Center and Loma Linda University Children's Hospital in 1998.
Chan will assume the role of chair this month, replacing Richard Chinnock, MD, who has served as chair of the department since 2003.