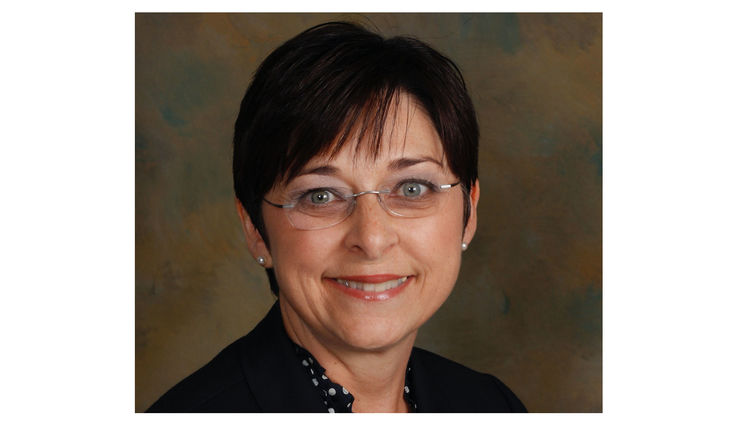 Janelle Warren, DNP, MS, FNP, received the President's Award at the Loma Linda University School of Nursing conferring of degrees ceremony on June 11.
The university bestows the annual award on one exceptional student from each of its eight schools. Warren recently completed her Doctor of Nursing Practice degree.
Warren earlier earned an MS in nursing in 1997 and a BS degree in 1984, both from Loma Linda University. She works as a post-operative nurse practitioner in Loma Linda University Medical Center's Urology Department. 
During her career at the medical center, Warren co-developed the center's palliative care consultation service. That program's mission is to provide physical, emotional and spiritual relief to patients with a disease for which there is no known cure. Palliative care differs from hospice in that the patient is not required to have an illness with a prognosis of six months or less.
In recognition of her diligence, attention to details, clinical interventions and problem solving skills, Warren has received commendations from patients and families, her colleagues and supervisors.
In 2010, Warren launched a project that created software to simplify the difficult male Foley catheterization process. The project also provides training to 200 nurses on how to use it. 
During her three decades of service as a nurse, Warren has received various awards including the Daisy Award given by the Daisy Foundation "for extraordinary nurses."
The foundation's certificate said it was honoring her for compassion with patients and "how organized and knowledgeable she is. She has excellent communication skills and thinks of others before making any plans for days off."
Warren was inspired to pursue a medical career as a girl at the side of her father, a physician, who was a role model and later a mentor.
Warren continues in her leadership role in the Urology Department, collaborating with 13 physicians, residents, interns and nurses in evaluations, diagnosis and care management for patients.
—By Jim DeTar