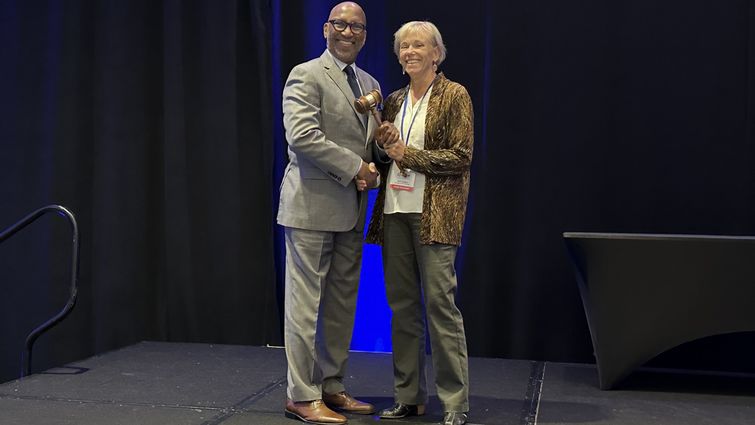 Craig Jackson, JD, MSW, dean of Loma Linda University School of Allied Health Professions, assumed the role of President of the Association of Schools Advancing Health Professions (ASAHP) on October 19 at the 2023 ASAHP Annual Conference in Fort Lauderdale Beach, Florida. The two-year post advocates on behalf of other deans in similar institutions throughout the United States.
"It is a particular pleasure and privilege to become President of ASAHP this year," said Dr. Jackson. "The organization has provided me with support as dean and a place for lifelong contacts with colleagues. I am honored to serve our membership."
ASAHP has a 55-year history as the nation's leading postsecondary health association focused on critical issues impacting allied health and health sciences education. 
Jackson's term as President-elect of ASAHP officially began November 1, 2022. Following the two-year post, he will also serve for a year as past president. 
ASAHP's membership comprises more than 125 nonprofit universities offering 175 different academic programs and more than 930-degree programs. Members are the deans of their institutions.
"It is a tremendous professional achievement to be elected President by one's peers. Dr. Jackson has earned the respect and admiration of his colleagues through selfless service on our Board of Directors, as well as multiple Committees, over the past several years," said John Colbert, JD, MA, executive director of ASAHP. "We are thrilled to have him leading our association in the years to come."