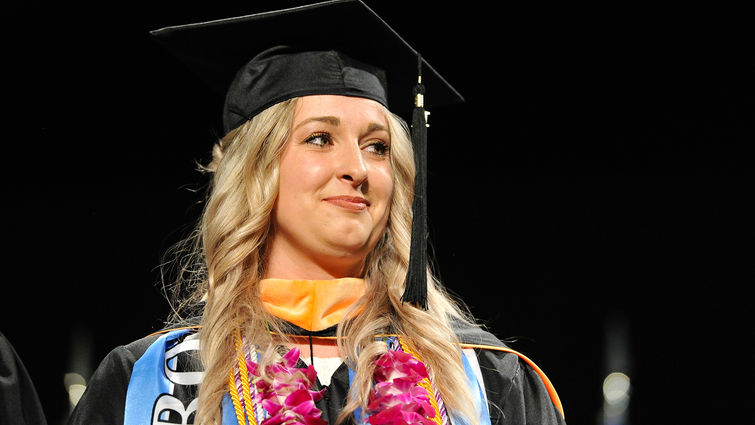 The qualities that make Lauren Ochs a wonderful role model and neonatal ICU nurse — compassion, integrity, positivity and commitment to excellence that goes above and beyond —  also inspired the School of Nursing to honor her with the President's Award for 2018.
Ochs orients her life around faith in God and believes His guidance brought her to study at Loma Linda University School of Nursing. She finished her bachelor's degree courses in December 2017 and is now a registered nurse at LLU Children's Hospital. 
Passionate about service, Ochs has been involved in church from a young age and was thrilled to be able to complete her public health clinical practicum in Botswana. At home, she volunteered to tutor fellow students at the School of Nursing in pediatrics and obstetrics coursework, served as a study group leader, and was co-president of the Association of Student Nurses and co-social vice president of Student Activities for the university. 
She continues her volunteer work through local outreach ministries on and off campus, including Community-Academic Partners in Service. 
A Southern California native, Ochs earned three associate's degrees from Crafton Hills College before coming to Loma Linda University. She is a member of Sigma Theta Tau International Honor Society of Nursing and the American Nurses Association. Outside of her nursing career and volunteer work, Ochs is a talented pianist.