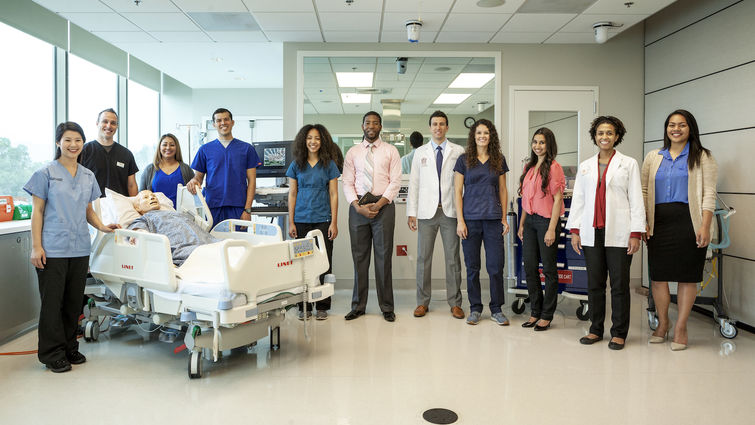 Loma Linda University (LLU) has been honored as a 2018 "Great Colleges to Work For," by the Chronicle of Higher Education, a leading trade publication for colleges and universities, in partnership with Modern Think.
The program is designed to recognize institutions that have successfully created great workplaces for their employees and to further the research and understanding of the specific factors, dynamics and influences that impact an organization's culture. 
"This honor speaks highly to the dedication and passion our employees and faculty demonstrate each day," said Richard H. Hart, MD, DrPH, president of Loma Linda University Health. "Their commitment to the mission of continuing the teaching and healing ministry of Jesus Christ is truly inspiring for the entire institution." 
The results were released on July 16 in The Chronicle of Higher Education's 11th Annual Report on The Academic Workplace and are based on a survey of more than 50,000 people from 253 academic institutions. Of that number, 84 institutions made the list as one of the "Great Colleges to Work For." 
LLU won honors in seven of the 12 recognition categories, including collaborative governance; confidence in senior leadership; facilities, workspace & security; work/life balance; professional/career-development programs; job satisfaction; and respect and appreciation. 
The survey results are based on a two-part assessment process: an institutional audit that captured demographics, benefits, communication, and workplace policies, and a survey administered to faculty, administrators and support staff. Employee feedback was a primary factor in deciding whether an institution received recognition.
Participating institutions receive a survey that measures the extent to which employees are involved or engaged in their organization. Results are categorized by small, medium and large institutions, and LLU was included among the medium-sized institution with 3,000 to 9,999 students.
The institution was also selected for the 2018 Honor Roll distinction, which is awarded to institutions that are recognized most often across all of the recognition categories. 
"Our institution comprises a family of extraordinary people who live to serve and make a difference," said Ronald Carter, PhD, provost of Loma Linda University. "I am inspired by the teamwork of our faculty and staff, and their commitment to academic excellence, spirituality and service." 
Great Colleges to Work For is one of the largest and most comprehensive workplace studies in higher education. 
For more information, visit llu.edu or to begin a career with Loma Linda University, search Find a Job.