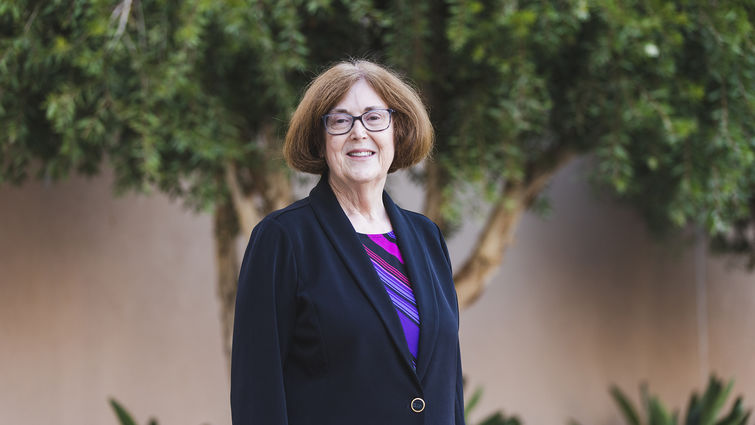 Elizabeth A. Bossert, PhD, RN, has announced her retirement as Dean of the Loma Linda University School of Nursing, a post she has held since 2015 and the concluding chapter of her 44-year career here on campus.
Under her guidance, the School of Nursing consistently expanded, with now more than 850 students at the bachelor's, master's, and doctoral levels. She also helped to initiate the off-campus master's degree, which has now graduated around 100 nurses from around the world, providing leadership to many schools and hospitals.
Bossert began her career here in 1978 after earning a master's degree in maternal-child nursing. Her long career was only partially interrupted by her studies for a PhD from the University of California, San Francisco, which she received in 1990. She served in various roles at Loma Linda University, with many recognitions along the way. She was named Associate Dean for Graduate Affairs in the School of Nursing in 2005, with added responsibilities for Academic Affairs in 2006.
"Becky was instrumental in expanding our nursing programs that have developed nurses to serve patients both locally and around the world," said Richard Hart, MD, DrPH, president of Loma Linda University Health. "We will miss her, and we wish her health and enjoyment in her retirement."
Shawn Collins, DNP, PhD, Associate Dean for Graduate Studies in the School of Nursing, will serve as Acting Dean while a search process is conducted for a new dean.