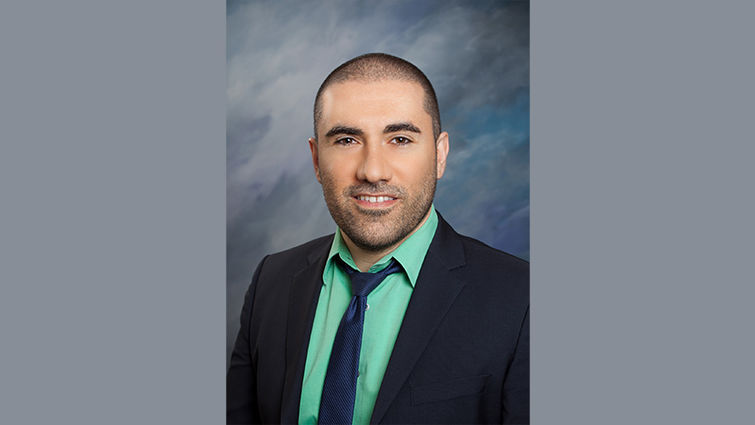 Loma Linda University School of Medicine has selected Ara Anspikian, MD, as chair of the Department of Psychiatry.
Anspikian joined the School of Medicine faculty in 2012 and serves as assistant professor of psychiatry.
"Dr. Anspikian has demonstrated commitment to medical education, research, and patient care to improve mental health resources in our region," said Tamara Thomas, MD, dean of Loma Linda University School of Medicine.
He will oversee a diverse team that provides a wide range of mental health services for children, adolescents, young adults, and families in San Bernardino and Riverside counties.
Anspikian serves in a variety of leadership roles for Loma Linda University Health, including medical director of child and adolescent intensive outpatient and partial hospitalization programs for the Behavioral Medicine Center, chief for child and adolescent psychiatry division, and as executive medical director for behavioral health at Social Action Community Health System (SACHS). In addition, he is the fellowship director for child and adolescent psychiatry.
His areas of interest and expertise are broad but concentrated on adolescent addiction, ADHD, collaborative care, and program development.
Anspikian is an active member of the Government Affairs Committee for the California Academy of Child and Adolescent Psychiatry (CALACAP), co-chairs the Inland Empire Sub-committee for Southern California Society of Child and Adolescent Psychiatry (SCSCAP), and is the past president for SCSCAP. He has received several awards and acknowledgments, including Psychiatry Teacher of the Year, George Harding IV, MD Service Award, and Outstanding Resident for Southern California.
He earned his Bachelor of Arts in Psychology and Natural Sciences from Fresno Pacific University and his Doctor of Medicine at Loma Linda University School of Medicine in 2005. He completed his residency in psychiatry at Loma Linda University Medical Center and two fellowships at UCLA Semel Institute for Neuroscience.
He is board certified in psychiatry, child and adolescent psychiatry and addiction psychiatry by the American Board of Psychiatry and Neurology (ABPN).
Anspikian replaces William G. Murdoch, Jr., MD, who served as chair of the department since 2009.