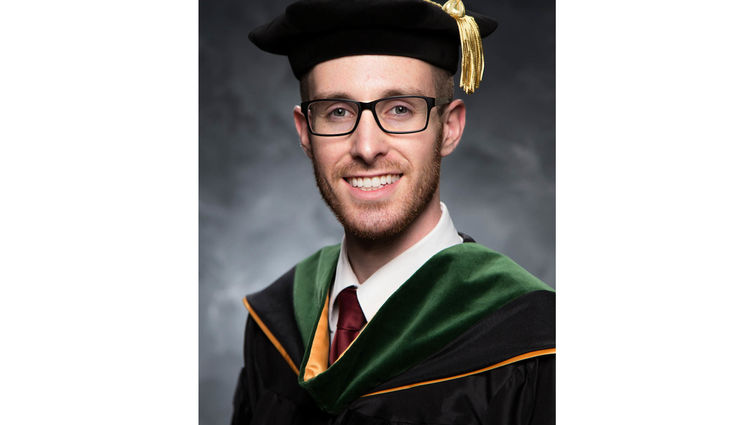 Ethan Daniel Frank, MD, was awarded the 2018 President's Award by Loma Linda University School of Medicine, in recognition of his superior academic achievements and active participation among the student body. 
Loma Linda University honors one student from each school every year with the President's Award, recognizing a student's individual accomplishments in scholarship excellence and community service within the framework of commitment to the highest ideals of the university.
An academic enthusiast, Frank achieved honors in 15 of 16 basic science courses, plus all seven third-year clerkships. He was one of five students to be inducted into the Alpha Omega Alpha Honor Society in his junior year, an honor typically reserved for senior medical students. 
In addition, Frank's outstanding scores on both the U.S. Medical Licensing Exam Step 1 and Step 2CK proved he is well-prepared for a thriving future in the medical field.
Since 2016, Frank has served as the associate editor for the Loma Linda University Student Journal. During his academic career, he authored seven research posters and three oral presentations. His passion for research led to seven peer-reviewed publications, including four as first author. 
For the last two years, he has served as a voting member of the Curriculum Committee for the School of Medicine and for three years has tutored fellow students in anatomy and pathophysiology. His commitment to academics and service has not only earned the respect and appreciation of his peers and faculty, but for his personal warmth, integrity and respect toward others. 
Frank will continue his medical training at Loma Linda University with a residency in otolaryngology, a subspecialty in the ears, nose and throat.