THIS IS THE VERY PLACE. NOW IS THE TIME.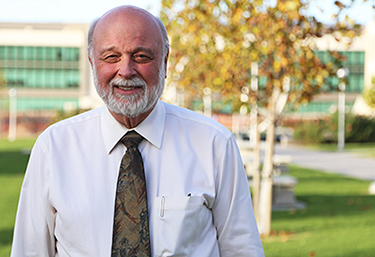 I was sitting next to Lyn Behrens, our former president, at a reception recently. We were chatting about current issues and I commented, complained actually, that it seemed as though Loma Linda University Health was always facing a major challenge of some type. As one who has experienced her own share of institutional concerns, she acknowledged this fact, but instead of sympathizing with me, she responded, "I am convinced that these are from God — to keep us dependent on Him."
If that is the case, and I totally accept the premise, He has given us a big one — bigger than any of us can see our way completely through. Because the time has now come when we are ready to launch the biggest building program in Loma Linda's history — by far. In fact it is one of the biggest in the health care industry across the entire country.
But before we look forward, let's look back; we have come through these challenges before. Certainly the first crisis had to be the founding years — 1905-1910. Faced with insurmountable obstacles, in a country determined to shut down struggling medical schools, the fact that we survived at all is truly a miracle.
Probably the next era of crisis was getting our medical school accredited in the 1920s. The institution turned to a passionate Irishman, Percy Magan, to lead us through these stormy years. He helped find faculty, build a clinical campus in Los Angeles, and convince the skeptics that we were academically solid.
Then the long debate began in the 1950s about consolidating the Los Angeles and Loma Linda campuses. After many board meetings and multiple decisions both ways, the board turned to David Hinshaw to build a new hospital at Loma Linda and unify the campus. I had the privilege of watching that building be completed in 1967 as a freshman medical student, at a final cost of around $19 million.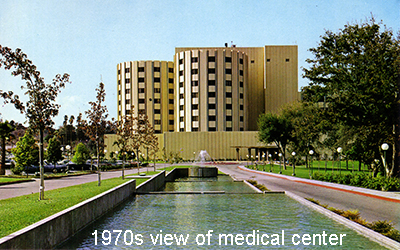 And now we have our latest challenge, which we have been discussing for over a decade. This is not one we chose. It was forced on us by the new California seismic requirements for hospitals. We have to replace our iconic cloverleaf adult hospital building by the year 2020. It became clear that before we could even start to build we had to achieve new operating efficiencies in our health care activities, line up major financial commitments, create a more efficient governance structure, establish new clinical partnerships to ensure patient referrals in a rapidly changing health care environment, and expand our clinical capacity.
The last five years have seen major progress in each of these areas, giving us confidence we are now ready to take the final big step and start construction. And our reputation has never been stronger — locally, nationally and globally.
There are four major funding streams that had to come together to enable this goal. The first was to secure the $165 million in bond funds allocated for our Children's Hospital by the State of California. Two weeks ago that was finally confirmed, just in time.
We also needed to have confidence we could raise $200 million in philanthropic support by 2020 toward expansion of the hospital facilities. We have now raised $140 million toward that goal.  This is part of the total philanthropic goal of $360 million in the Vision 2020 campaign, which includes other projects at the medical center and university. The overall campaign has now crossed $220 million raised.     
Next, we had to get our operating efficiencies to the point where we could put $105 million from clinical operations each year toward this project. We are now achieving that goal.
And finally, we knew we would have to go to the bond market to borrow the balance needed. Last week this was completed, just at a time when bond interest rates were at a 50-year low. With great bidding from many investment houses, we achieved a very favorable blended interest rate of 4.84 percent.
Even the investors joined in our prayer of thanksgiving and commented that our God was smiling on us. It reminds me of some of those Old Testament stories where God protected His people. This amazingly low level of bond interest rates for our investment grade is not something you can plan or control. It is truly a God thing.
With funding in place, construction plans finalized, and seismic issues dealt with, we will have our official groundbreaking for the new adult and expanded children's hospital towers on Sunday, May 22, at 2:00 p.m. in front of the current hospital, where preparation for the new facility has already begun.
One and all are warmly invited. This is a once-in-a-lifetime event, so I hope you can join us. If you are not able to be here in person, you can watch the groundbreaking live on the internet. Click here for more details. I just wish John Burden, Ellen White and Percy Magan could be here to celebrate with us!
This will be a $1 billion project, huge by any standards and certainly much bigger than anything we have tackled in the past. There have been many providential steps to get us this far. We don't start with either pride or overconfidence, but with a humble spirit of commitment to God's leading. This hospital complex will be transformational for Loma Linda, building on our reputation and extending our influence for decades to come.
Please pray with us, not only for success with the project, but for a renewed commitment to our mission to "continue the teaching and healing ministry of Jesus Christ" — To make man whole.
Cordially yours,
Richard Hart, MD, DrPH
President
Loma Linda University Health