November 2016
Global Healthcare Conference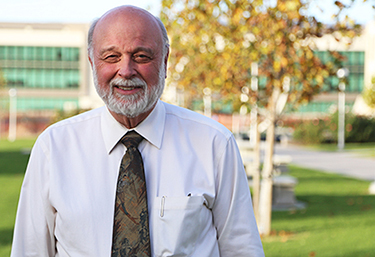 Hailing from 42 countries, 320 participants graced our third Global Healthcare Conference at Loma Linda University Health, held Oct. 3–6.
Many of these individuals had come to Loma Linda, and even the United States, for the first time. They represent the roughly 75 Seventh-day Adventist hospitals, some with associated professional schools, from the Majority World (a term I prefer over "developing countries," which increasingly seems pejorative). This is where more than half of this world's seven billion+ people live, and western diseases of affluence now compete there with long-term problems of malnutrition, infectious diseases and poor sanitation.
I could not have been more proud of how the Loma Linda campus stepped up with pertinent lectures, fellowship and support for these colleagues with different languages, cultures and economic conditions. Organized by our Global Health Institute, working with our network of institutions in Adventist Health International and others, the conference focused on human resource issues and was titled "Recruiting, Engaging and Retaining the People You Need."
By the responses of attendees, we could not have selected a more relevant topic. Their challenges are huge — some say overwhelming — as they seek to staff institutions in resource-depleted environments, with slim financial margins and often limited social amenities.
Embedded in this conference was a smaller group called CAMEL, Consortium of Adventist Medical Education Leaders. These leaders included representatives from the six medical schools and five dental schools now operational within the Adventist Church. Organized by Dan Giang, our vice president for graduate medical education at Loma Linda University Health, and Doyle Nick, our School of Dentistry mission leader, this group looked at more focused issues like reimbursement for teaching clinical faculty, research development and how to develop a culture of spiritual humility and ethics in new professionals. It was a highlight to have Wil Alexander and Lyn Behrens share with the group about Loma Linda's own journey, which has now brought us to the point where "whole person care" is a featured part of our culture.
My wife, Judy, and I counted it a privilege to once again host the attendees of the Global Healthcare Conference for Sabbath afternoon at our homestead in Oak Glen, where we still had apples on the trees for just this occasion. Nothing is better than food and fellowship in a peaceful outdoor setting with a mix of people from so many countries. For many, picking and eating a crisp apple is a special treat for which I will be thanked for months to come!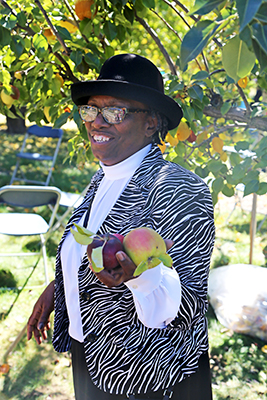 The history of these hospitals in the Majority World is impressive. The Adventist Church, largely driven by Loma Linda University graduates, started an average of two new hospitals per year from 1900 to 1950. This has resulted in 25 hospitals in Africa, 14 in Inter-America, 11 in the Philippines, and 11 in India, among others. Some have been lost through the years, and others teeter on the edge of existence even today.
But others are coming back. For example, Bongo Hospital in southern Angola is now being rebuilt following an incredible story of destruction and rebirth after Angola's protracted civil war. And many other countries where we are not currently present need our brand of compassionate health care, including many in the 10/40 window of latitude, particularly across the vast countries of northern Africa.
It is appropriate to ask why we struggle so hard, against such huge odds, to help maintain these international institutions. An answer not to be overstated comes from the many mothers, children and families whose lives are saved and made better every day at these hospitals. These institutions also provide employment, train health professionals and give visibility to the Adventist Church in many places around the world.
But one of the biggest impacts, in my mind, is on the other side of the equation — the impact on Loma Linda University Health and our faculty, staff and students. If we didn't take advantage of this incredible opportunity to live out our dreams of compassion and caring for others, we would be the less for it. These service opportunities shape the culture of Loma Linda, making it a better place. They provide classroom examples, laboratory projects and evening stories that mold and cement our values. Coupled with our many local opportunities for service, they provide the core of what we call Mission-focused Learning, truly a mantra for this university.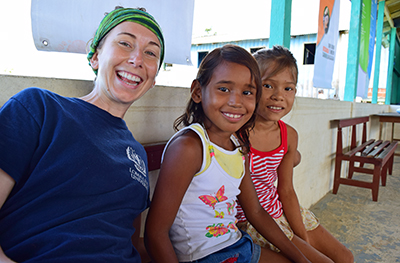 Our recognition of the value of this type of service is prompting an active discussion on campus about how to double the number of our students who travel abroad on mission trips each year. They now number around 400, nearly 10 percent of our student body. But we would like to double it to 800 students. This will require good mentoring and training sites, transportation, local food and housing, security, and so many other logistical issues. But the impact on young lives will ripple for years to come in the understanding and commitment to service these students will maintain during their own professional careers.
The dedicated professionals who work at these international hospitals are "community faculty" for Loma Linda University, guiding and mentoring both our professors and students as they face the real issues and challenges in the world of today.
I want to thank a number of individuals who made the Global Healthcare Conference such a welcoming experience for our guests — Mo, Jennifer, Shaunielle, Amanda, Bing, Angeli, Danjuma, Courtney, Jan, Jerry, Marcos, John, Ed, Obed, Dan, Doyle, Martie and so many others. You have built lifelong friends for Loma Linda University Health. Even more importantly you have encouraged and empowered a cadre of loyal professionals around the world who share our values and commitment to service. The impact this will have at Loma Linda — and to those whom we serve — is immeasurable.
Sincerely yours,

Richard Hart, MD, DrPH
President
Loma Linda University Health